Winter days are certainly not so pleasant for any dog owner. This is because dogs face more significant risks of getting severe diseases (some of which can lead to fatal conditions). That's a good reason to keep them warm in the winter, and one of the most effective ways to do so is to build a lovely winter house for them indoors.
If you have yet to know how, here will be a list of 1 dog house ideas for this upcoming winter you can make use of. Let's now get the ball rolling!
The Classic Plain Wooden Dog House
Our first choice will always be the classic wooden dog house. This is a safe choice, but it has never lost its charm. For a casual wooden dog house in the winter, you can simply construct it similarly to a wooden box. However, don't forget about the roof since this part plays an essential role in keeping your puppy warm at night. Also, a whole structure makes your dog feel safer when sleeping or taking a short time off there.
For more complex wooden dog houses, many may find them extremely eye-catching because they look just like a mini version of your place.
The Barn House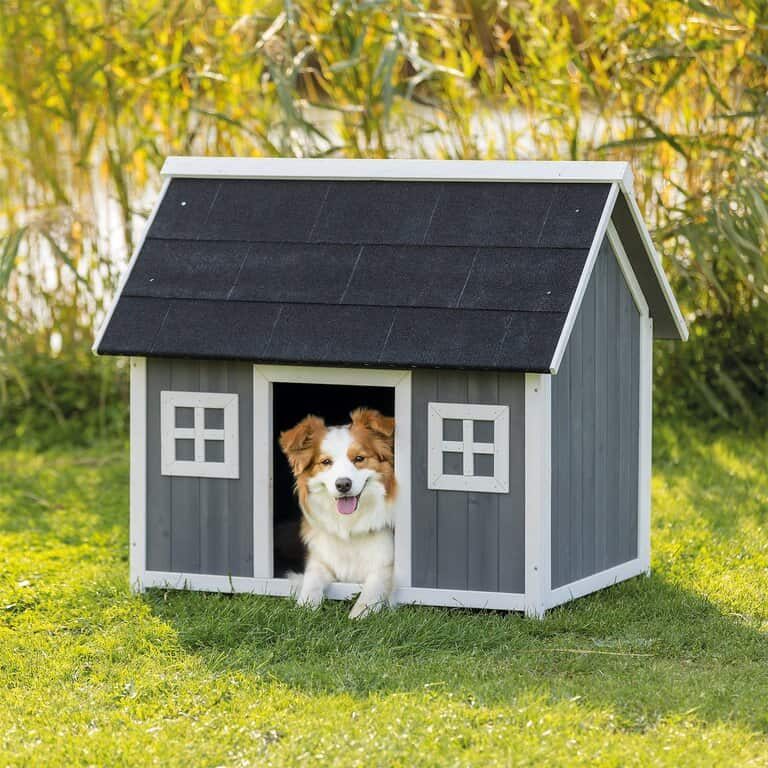 Barn houses are our second choice. They are easy to make or purchase both online and offline. Also, barn houses for dogs can be used indoors or outdoors. These are great for hot summer days and customizable for freezing winter nights. Those are what we love about a barn house. Not to mention, they can really fit into the surroundings, should your home follow the Barn house or Beach house style.
The Duplex Dog House for Winter
You are having two or more dogs? Don't worry, set up a duplex dog house for your besties and keep them warm this winter. A duplex dog house is nice to look at and works great for dogs. They can now stay together and spend all the best times with their brothers or sisters.
However, purchasing a duplex dog house might be expensive. Hence, we will highly recommend you build one yourself, of course in case you are interested in DIY projects. If you are not so confident with your crafting, asking for help will never be a bad idea.
A Cottage-Inspired Dog House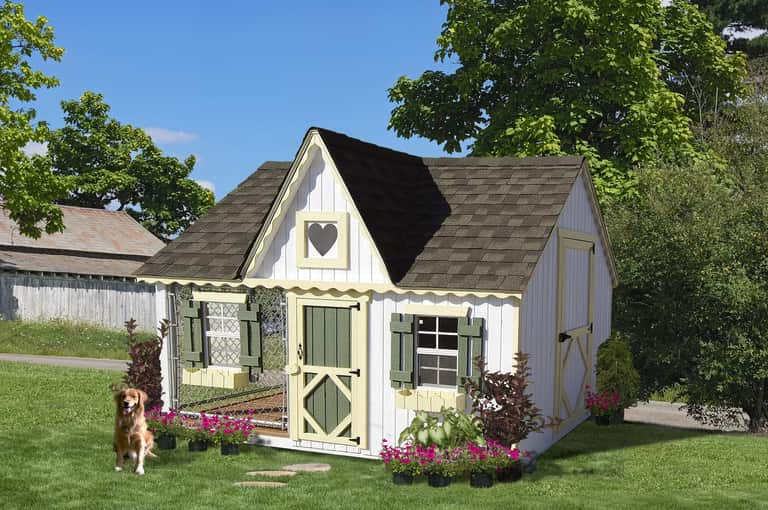 A cottage dog house is now available on many Ecommerce websites, and buying or building one will be a great experience, we believe. Besides, cottage dog houses are among the most gorgeous ones for any puppy. With proper setups made (make sure they have a nice bed and their favorite blanket), a cottage dog house will make an incredible idea for dog houses in the winter.
The Cave-style Dog House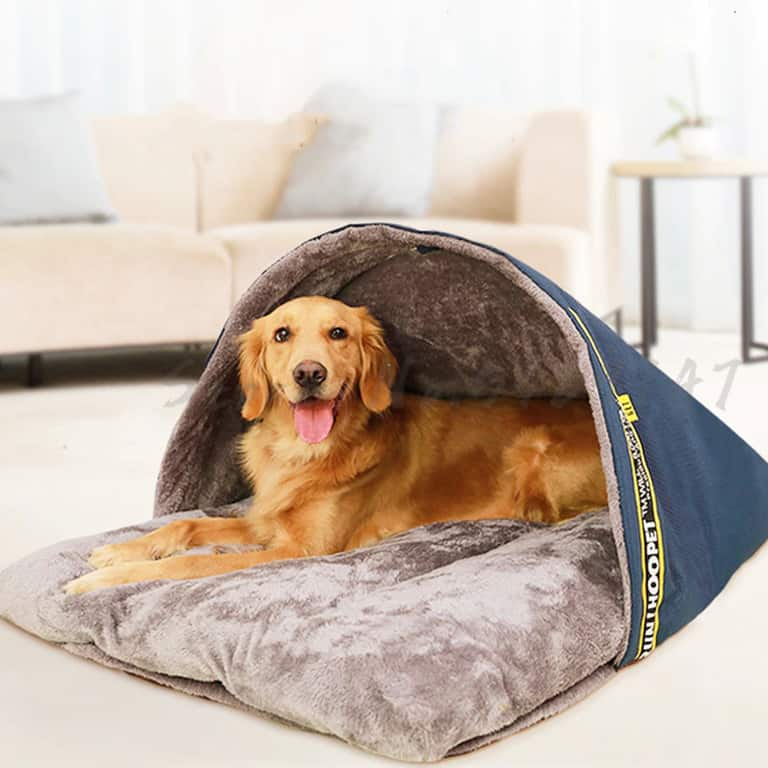 Pawrents may call this a cave-styled or kennel dog house. Houses like this are perfect for winter usage. They are warm, cozy, and soft. There is no reason why your dog will not fall in love with the house. For the no-frame kennel houses, washing tasks are getting easier. Also, remember to go for a machine-washable item and save yourself some trouble.
The Winter Tent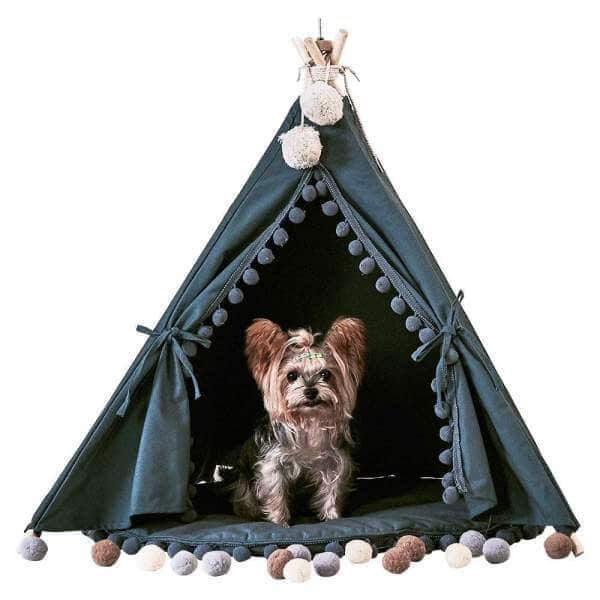 Winter tents are the best choices when it comes to appearance and ease of installation. The tents are available online for every Ecommerce website, making purchases effortless. The winter tents should come with a little setup when it arrives to become the ideal winter dog house. Having a bed and a blanket of the same color will be a nice gift for your puppy in the winter. Also, when the winter goes away, save the tent for outdoor picnics or just casual backyard playtime.
A Storage Dog House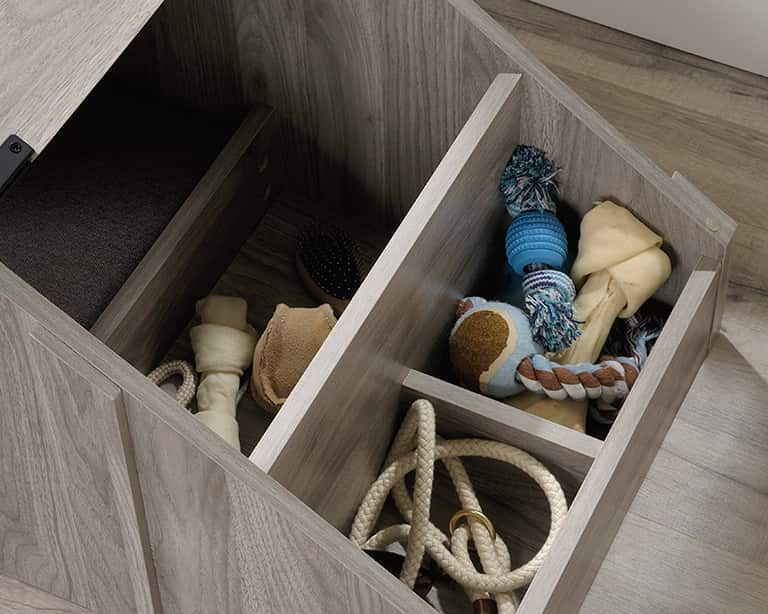 Having houses with combined functions is a win-win for dogs and dog owners. If you are interested in having combined functional dog houses in the winter, take a closer look at the storage dog houses. They can contain all your dog's toys right in their structure. These houses are convenient, simple to make or buy, and ideal as winter houses with adequate inner setup.
A Hexagonal Dog House
Here comes one of our favorite options ever, regarding dog house ideas for winter. They are simple to make, easy to do the inner setup, and eye-pleasing to look at. These houses are the best for indoor use. If you have to build an outdoor winter dog house, you can add up the parts to make sure your puppy gets enough warmth. As mentioned, freezing weather can lead to many fatal conditions for dogs.
A Foldable Winter Dog House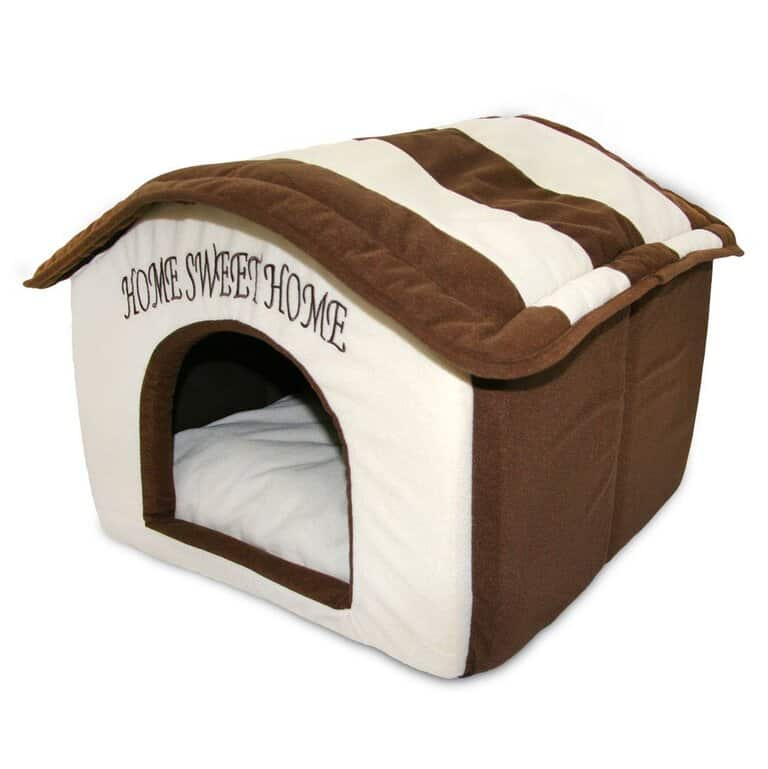 What can make a better choice when time is not really to your advantage and the winter is already on its way to town? Having a foldable house purchased from Amazon, Etsy, or eBay is advisable. Sometimes, building a house can be a great experience, but it is time-consuming, and in some cases, the project may turn into a whole trauma for parents. But the foldable soft dog house for this winter can never be a bad idea. Hence, that's our piece of advice right there!
A Modern Mid-century Dog House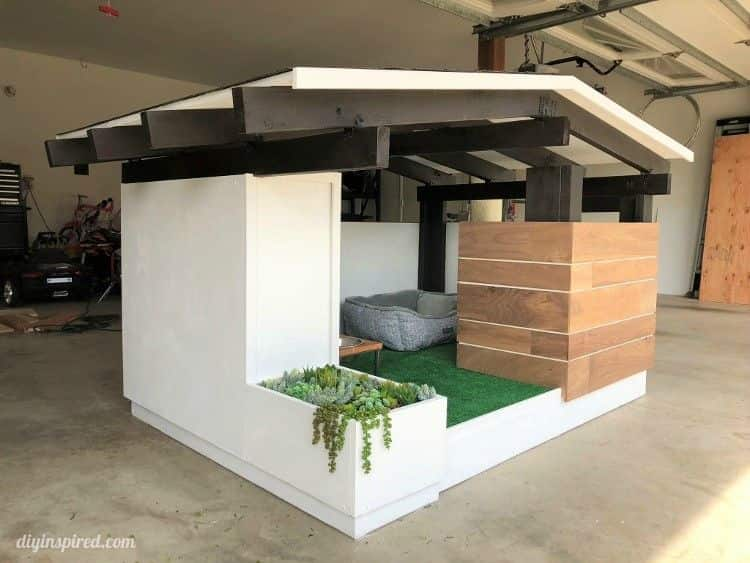 This is a really hard-to-make dog house in the winter. They are surely beautiful pieces of construction with all the features and plants around them. However, you may need help with this type of dog house. But looking on the good side, a modern mid-century house for your dog in the winter is truly a blessing. They are comfortable and definitely bring warmth to your bestie. Additionally, they are usable for both winter and summer, and that's a plus point to take in.
A Customized Crate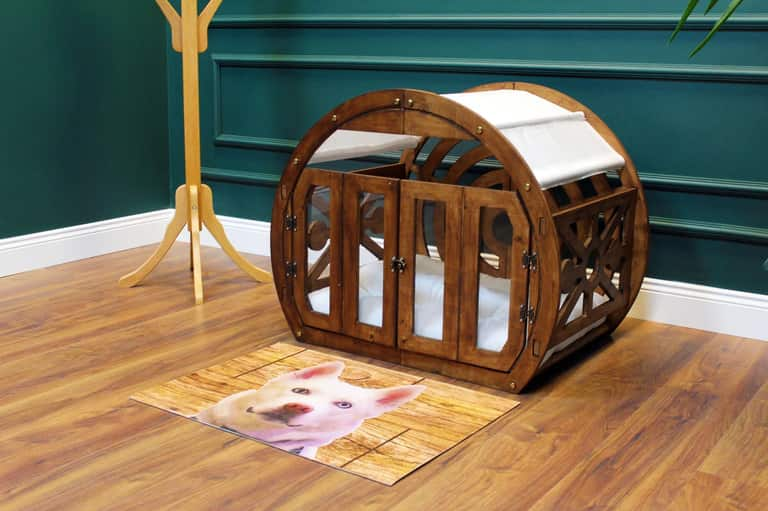 Why not try to renovate the old crates and turn them into beautiful winter dog houses? The crates can be more useful than you have ever expected. Some of them with proper innovation become eye-catching dog houses with everything your dog will fall for. Once again, don't forget to prepare a nice bed and some colorful toys. A crate is highly recommended for dogs of all age ranges.
A Vintage Camper Dog House
The last suggestion on our list of the coolest dog house ideas for winter is the vintage camper dog house. You might have caught sight of this style on Instagram because the Internet really buzzed it out for it. This is cool, creative, and certainly interesting for any puppy. So, why not give it a try and find out if your dog loves the camper house?
The Bottom Line
That is everything on our list of 12 ideas for winter dog houses. The ideas can apply to certain cases, based on your dog's sleeping habits, personality, and hobbies. It is also the reason why you observe your dog's behaviors carefully. From what you have observed, choosing a house or any item for your dog will get a lot easier. Hopefully, what we have suggested as dog house ideas for winter will be handy to you!