An animal loved and made friends by many people around the world, especially young people, is a lovely pet dog. However, because they do not know which breed to choose, those who are just starting to plan to raise a pet face many challenges. To help you choose, today we will tackle this popular topic by introducing you to the different types of dogs and their names.
1.Chihuahua
Chihuahuas are one of the smallest of dog breeds. This type of dog weighs about 1.5 to 3 kg, is 16 to 20 cm tall and 30 cm long. The small head, erect ears and rather large eyes are quite noticeable features. Contrary to popular belief, there are two breeds of Chihuahuas: short-haired and long-haired, both of which come in a variety of colors. Many people's financial circumstances make chihuahuas an ideal choice. The Chihuahua, although a small dog, is a very brave and effective guard dog.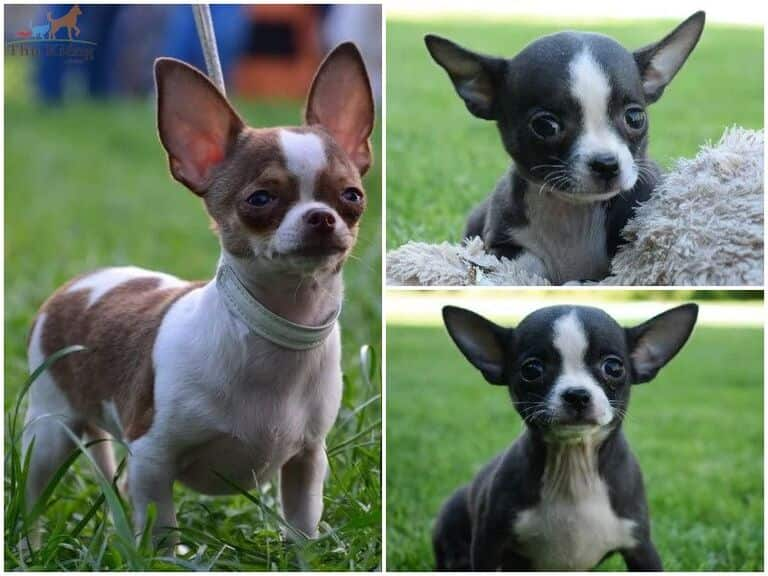 2. Poodles
Poodles have a sweet and gentle appearance. Toy poodles are a popular choice among the four size categories of poodles, which are Teacup, Toy (very little), Miniature (small), and Standard (big). This pet dog has silky, curling hair, a spherical head, small, long, and drooping ears. They come in a wide range of colors for their coat, including brown, chocolate, white, black,... A happy, intelligent, and simple to train dog is the poodle. Although poodles are rather pricey, caring for them doesn't take up a lot of your time, and they don't have fussy eating habits. Therefore, individuals who are planning to have a pet dog will find this to be a wise choice.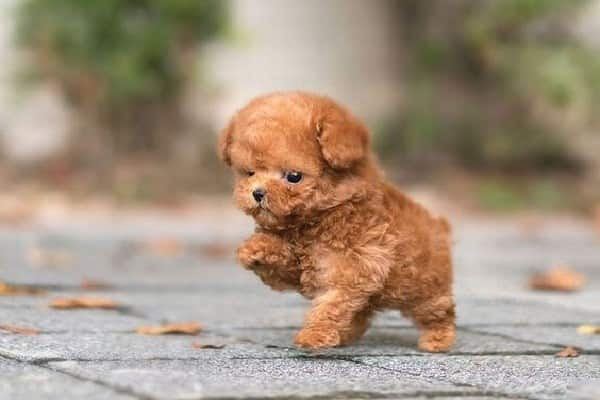 3. Alaska dog
The Alaskan Malamute has a long history of being used as a sled dog. This breed is loved by dog enthusiasts in many countries because of its intelligence, hardiness and sociability. Alaska seems to be very aggressive and has a large body (like a wolf), but she is the complete opposite. Alaska is usually 55 to 70 cm tall and weighs 30 to 35 kg.
The most prevalent coat colors in Alaska still are white, gray-white, and black-white, and the majority have white collars and legs. This dog is quite excitable, enjoys running and jumping, and sheds a lot. Consider your options carefully before selecting a stunning dog breed like the Alaska, which demands a lot of care and attention.
4. Dachshund dog
Their long, sausage-like bodies are how they received their nickname. It is fearless and quick-witted, but relies heavily on its owner's instructions. This breed has a long drooping tail and short legs. The short and long silky coat, usually dark black, brown or gray and brown is the distinguishing feature of the sausage dog.
The expensive sausage dog breed originates from countries such as Thailand, Europe, etc. The sausage dog can be suitable for any location thanks to its compact body. Because they are not picky eaters and rarely get sick, care is also relatively simple. Short Haired sausage dogs will do better in both cool and hot climates.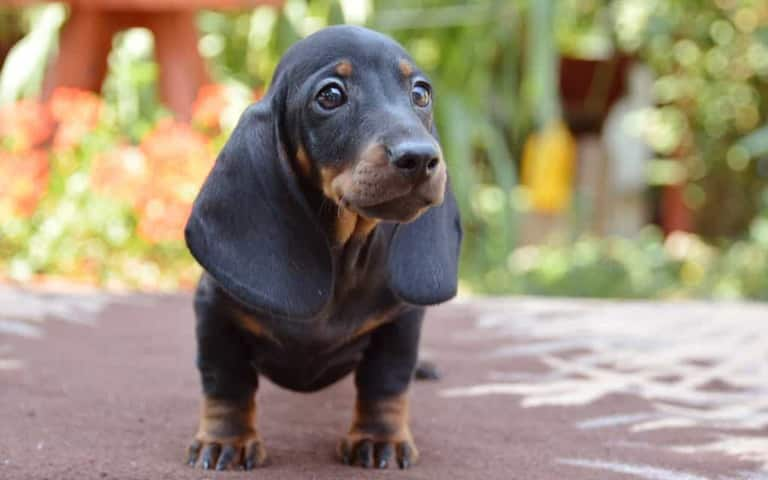 5. Samoyed Dog
The Samoyed from Russia is one of the most attractive dog breeds with a strong, supple body and thick coat. This dog often has an eye-catching white coat, 40-65cm tall, 16-30 kg weight, tail curled back and dark almond-colored eyes. Many people choose the Samoyed as a companion animal because it is a quick, responsive and devoted dog. Another breed that requires a lot of care is this breed, especially if they have a long, thick coat.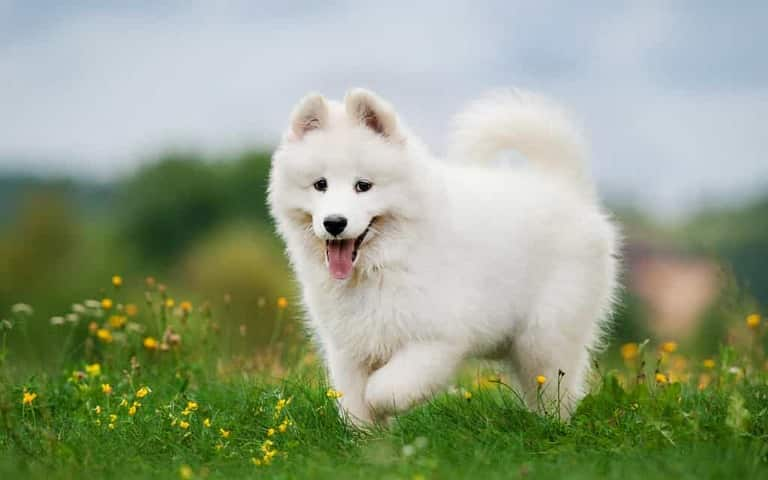 6. Pug dog
Pug dogs, who originated in China and are among the most attractive dog breeds, stand out for having a large number of wrinkles and drooping on their faces, earning them the nickname "saggy-faced dogs." They have curly tails, short muzzles, and rather wrinkly faces.
They have a broad, horizontal body that is 30-35 cm tall but no heavier than 10 kg. The short coat has distinctive hues like black, light brown, or dark yellow, and the nasal passages, eyes, & ears are all covered in black. This dog is also little, sharp, and incredibly gentle. The Pug is a wonderful option for individuals who adore this dog because of its amiable demeanor and ease in adjusting to new situations.
This dog is exceptionally healthy, easy to care for, and stable in spirit, making it simple to raise. You must be extremely cautious when raising them because they are canines with protruding eyes and are easily wounded when playing.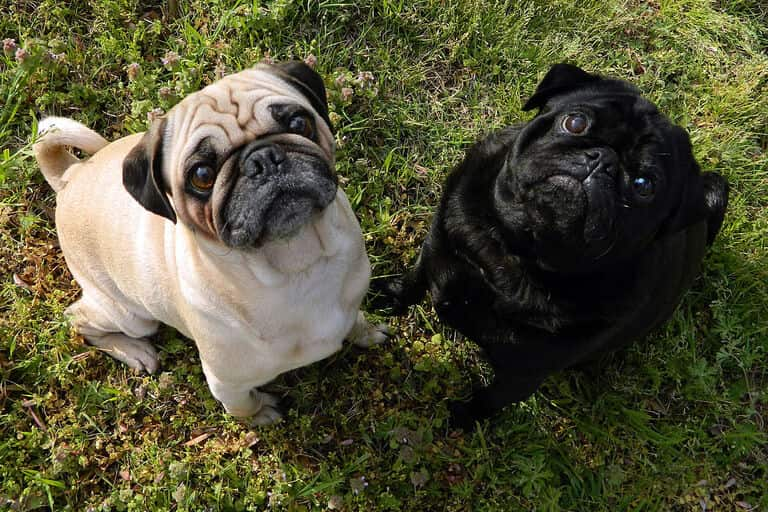 7. Husky dog
Beautiful Husky dogs are raised a lot in the world because they get along with people and have the same appearance as the Alaskan Husky but with a colder temperament. The Husky is 50 to 60 cm tall and weighs 16 to 27 kg. It has a long, thick coat with many colored streaks on its body and head, as well as crazy slanting eyes of various colors. Their typical colors are pure white, gray white and black and white. Despite its "cold and hostile" appearance, the breed is generally well-behaved and lively, kind, and very docile. Do not hesitate to buy yourself a Husky if you really like its coolness.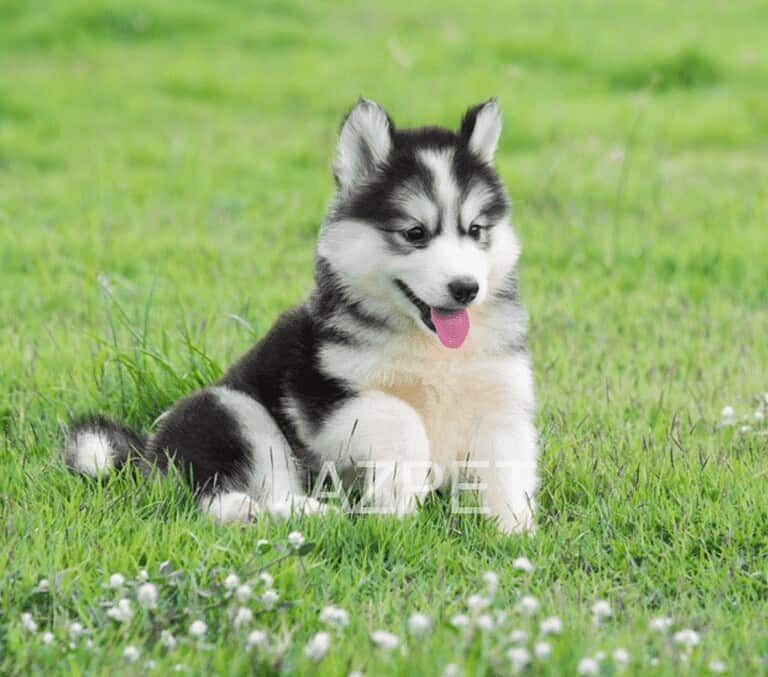 8. Pitbull (Pit Bull Terrier of American)
Pitbulls were first bred in England, brought to the US, and trained as combat canines. They have since been domesticated and kept as family pets. Although they are known for being tough, many people adore their muscular appearance, which places them among the best dog breeds in terms of beauty.
Prices for purebred Pitbulls are moderate. However, you must spend time training them before determining whether to breed them. You must also remember to bring the dog leash collars while taking Pitbull for walks.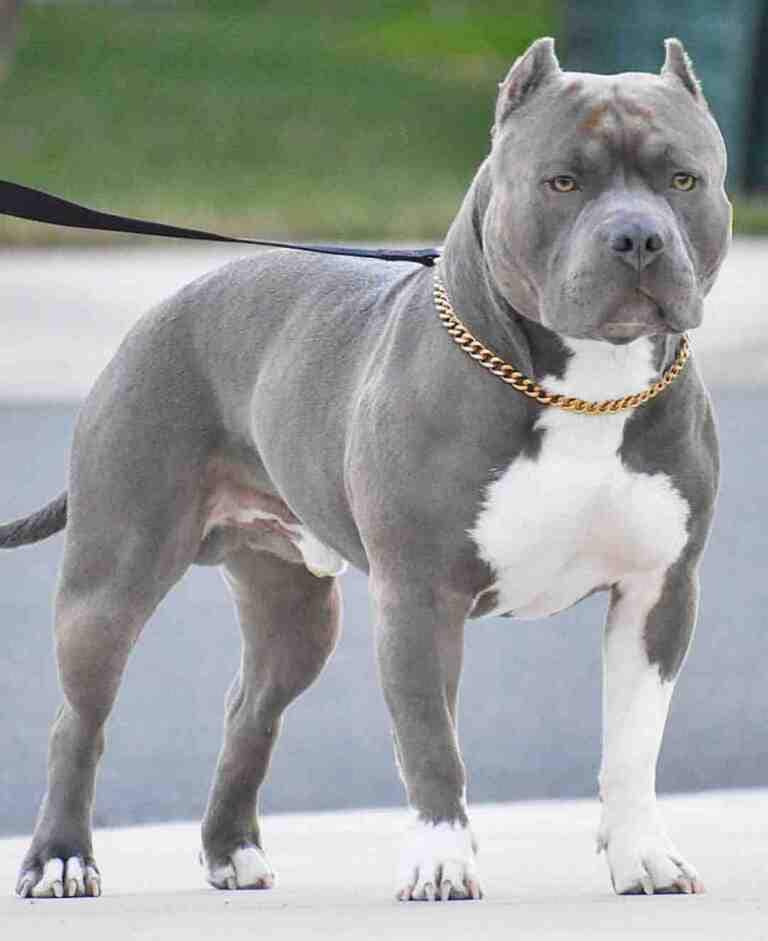 9. Corgis
The Corgi dog, whose lineage can be traced back to Wales in England, is regarded as the most attractive short-legged canine in the entire world. Even though Corgis are fairly expensive, their short legs, huge butts, and amusing faces enable them to "beat" dog lovers with ease. This is in addition to the money needed to purchase costumes, dog decorations, milk, vitamins, and other items also medication for them...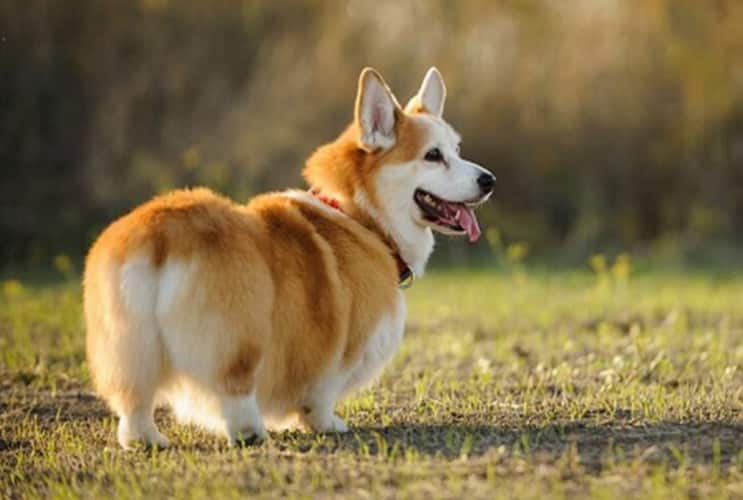 10. Pomeranian
Similar to Poodles, Pomeranians always make us admire their delicate beauty, especially for poodle enthusiasts. Small dogs can live in small apartments and are very adaptable to their surroundings. Dog toys are fun for little dogs to play with all day long. Poms are always happy thanks to their hyperactive mischievousness. Pomeranians are also loved across many countries.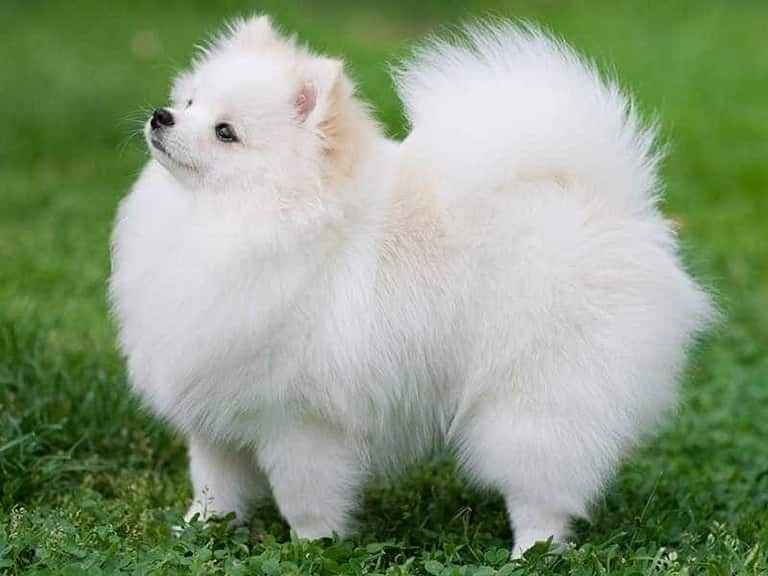 11. American Eskimo Dog
The small face, black eyes and thick white coat that covers the whole body make the Eskimo a really attractive breed. It is the favorite dog of the British royal family and the pet of Queen Charlotte. Eskimos are very expensive in some countries where they are not bred as often and are instead mainly imported from abroad.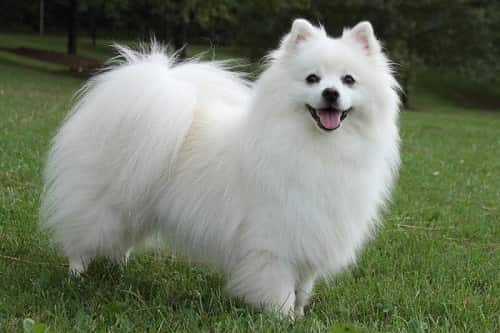 12. Akita Inu dog
In addition to being the "national dog" of a land of the rising sun, the Akita Inu is also among the top dog breeds at the time with a flawlessly balanced appearance, a magnificent, elegant, and aristocratic appearance. Additionally, just no dog can compare to their dedication and loyalty. One of the exquisite and premium dog breeds on the planet right now is the Akita.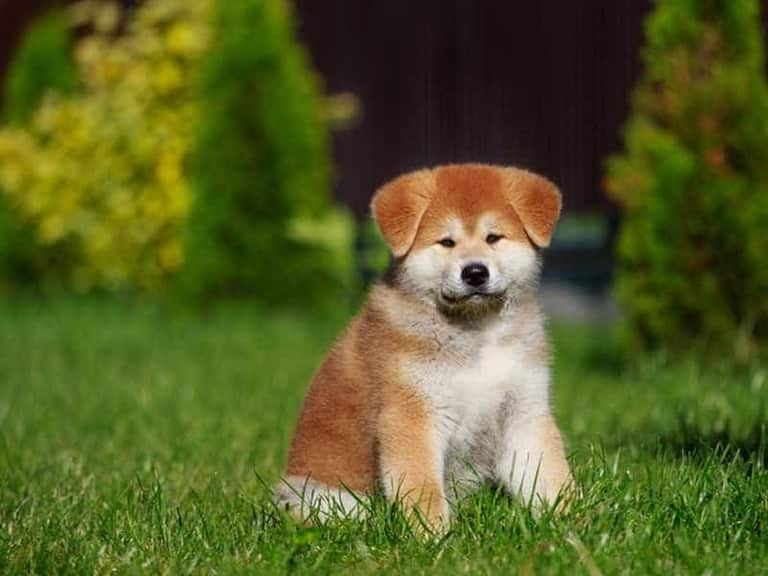 Conclusion
Dogs have long been loyal family pets whose main task is to look after the house. But in the new era and the development of human knowledge, today's dogs have become friends and pets that are loved and cared for. Currently on the market there are many domestic and foreign dog breeds. The pet breeds mentioned above are enough to give you an idea of the most popular and loved ones. Then you will decide which gorgeous pet you want to adopt.